"As the calendar inches ever closer toward the new year, there's never been a better time to talk about blogging. Everywhere you go these days, someone's saying something about how many blogs there are and how the blog world is over-saturated. Could these ideas actually be true? Are blogs over, or is 2014 a good time to start your own? What will 2014 hold for blogs—how will things change, and how will they stay the same? If you already blog, how can you prepare your blog for the next season?
To help answer those questions, let's look at what the experts are saying about why blogs do matter—along with strategies for making the most of your blogging efforts.
Blogs Still Matter
Despite what you may have heard, blogs are not done yet. "The need for an online presence has never been stronger," says Jayson DeMers at Search Engine Watch. "[But] the landscape has never been more competitive." Whether you're thinking about improving your business's search results or looking to become an authority in a specific niche, blogs are powerful, especially when you know how to use them. Below, consider what experts are saying:
"Extremely Relevant." In February 2013, Clayton Lainsbury wrote at the content marketing site Crowd Content Resources that "intelligent marketers still know that blogging is extremely relevant if you apply it properly in a social and mobile driven world." His point is that the world is online—and blogging gives you a way to reach it.
"There's No Better Way."In an April 2013 blog post at Social Media Today entitled "Blogging is More Important Today than Ever Before," author Nicole Beachum said, "There is not a better way to add relevant content to your website on a regular basis than to utilize a blog." Citing reasons like search engine optimization and keeping up with the competition, Beachum goes so far as to say hiring a professional is a savvy step.
"Effective Marketing Strategy."According to Content Marketing Institute's 2014 Report for B2B content marketers, 62% of marketers still see blogging as an effective content strategy.
"A Public Record."There are intangible benefits to blogging, which is something personal bloggers like Lisa Endlich understand well. For individuals as well as businesses, blogging offers a place to chronicle your story and connect with like minds.
How to Blog Strategically in 2014
Based on a Google Talk given in October at PubCon 2013, staying ahead in the blog world is simply a matter of knowing what to expect. With that in mind, here are some tips for making the most of your blogging efforts, at least in terms of search results, next year:
Focus on Quality: Search engine algorithms are always changing, but one bottom-line principle stays the same: High quality content works. Rather than worrying about how to trick the search giants, focus on publishing the highest quality content you can.
Benefit Your Reader: If you aren't answering the #1 reader question of "Why should I care?" you're sabotaging your own blogging efforts. Look at your blog right now—what does it offer? What do your readers gain? Why should they come back? Make those answers crystal clear in order to prepare your blog for the new year.
Blog Like You Talk: As voice searching grows in popularity, blogs that are written the way people talk may rank higher.
Niche = Authority: The more specific and focused your blog topic, the better your chances of becoming an authority in your field. Rather than blogging about food, for example, blog about gluten-free, dairy-free recipes. Rather than blogging about lifestyle, blog about being a stay-at-home dad of twins in New York City. Look for ways to specialize, and you become more valuable.
Make the Most of Social Media: Social profiles are not only good for building relationships, but also they help you increase online authority. Search engines look at social activity—how often your blog is mentioned, linked to, etc.—to determine ranks.
Know Your Goals: Gone are the days when all you hope for with a blog is a reader. Moving forward, bloggers will need to determine their exact goals (Conversions? Subscribers? New leads?) to quantify success.
Your Thoughts
Will you or your business be blogging in 2014? What changes are you making to prepare for the new year? What changes do you think are important?"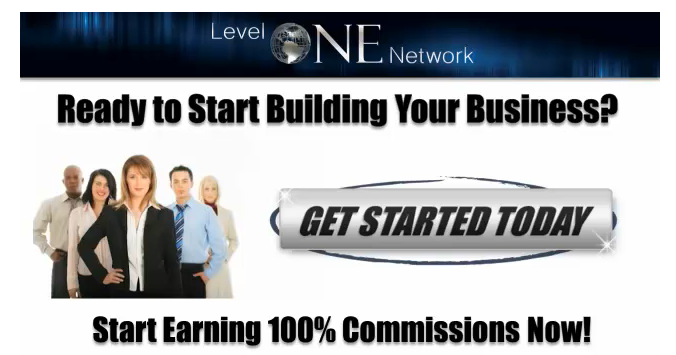 LEVEL ONE NETWORK – THE POWER OF A TRUE NETWORK –
SEE VIDEO
See Full Story At
http://www.blogworld.com/
Image courtesy of BigStockPhoto.com
See All Post In
Blogging
Terence "Teary Eyezs" Williams curated by CrossL

inc

Kings™
Create | CrossLincK | Conquer